OUR VISION
Our vision is to provide a safe space to our people where they can get access to psychosocial support 24/7 with 1st session free to break the taboo associated with mental health spreading awareness nation-wide.
OUR POLICY
Our policy is to help people through our highly competent team of Clinical Psychologists / therapists with utmost confidentiality and anonymity, keeping the quality of our services in check via regular training of our service providers
OUR STRENGTH
Our Strength is our team of professionals, Omit 140 professional, extremely passionate individuals who are working towards a common cause that is normalization of conversion around mental health and easy accessibility of professional services with 1st session free.
About Umang
Umang is Pakistan's first 24/7 Mental Health Helpline run by GCP certified Clinical Psychologists , Psychiatrists and active listeners. Founded in early 2017 by Dr. Kinza Naeem along with her compassionate team.
Umang cares about your well being and want to improve the lives of those with mental illnesses. We connect those in need with our highly competent team of clinical psychologists who provide therapeutic sessions over the phone. Our mission is to fight the taboo associated with mental health and raise awareness nationwide.
Please get in touch with us if you:
Are feeling depressed
Are feeling stressed because of your challenging work environment
Are suffering from anxiety due to another physical illness
Have recently been diagnosed with a mental illness
Your doctor has suggested you to seek counseling
Feel that no one understands you
Don't worry! We are hear to listen, all day, every day. Call us now and say no to suffering in silence.
PROJECT WITH OUR DONORS FEROZSONS LABORATORIES LIMITED
The physical health of an individual can take toll on the mental health of that individual, his family and the health care professional who dealing with his ailment. As the corona-virus subsides, we will be dealing with a mental health epidemic. To provide meaningful psychosocial support to the health care professionals, their patients and caregivers Umang has partnered with Ferozsons Laboratories Limited. Our mental health is critically important for our well-being, but too often remains ignored or unaddressed. Patients, frontline healthcare workers and first responders are exposed to numerous stresses. Helping patients and healthcare providers cope is critical to sustaining quality healthcare provision for the public.
MESSAGE FROM CEO & FOUNDER DR. KINZA NAEEM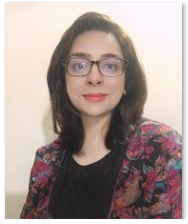 Suppose you are fighting a 'physical' illness that ends up making your life a constant struggle, would you prefer asking for help, or let it take a heavy toll on you?…. The answer to this seems very simple, yet for more than 80% of the Pakistanis suffering from mental health conditions ,this question reflects a very real dilemma. Everyday we run into biases that makes it impossible for us to trust anyone with the very truth of our lives. We get to hear insensitive stuff people say in casual conversations about those they perceive as being 'cuckoo' or ' mentally unstable.
The vision behind founding Umang is to break this very taboo and to smash this tragically hard to shake stigma. Our goal is to provide people with a safe space and professional help alongside, through our super competent team of clinical psychologists. We do realize that old beliefs die hard but together we all can be a compassionate antidote to this ugly stigma and uproot it for good.